PLEASE JOIN AS A CHARTER MEMBER OF THE ROTARIAN PEACE FORUM (A ROTARIAN ACTION GROUP) THROUGH THE GUEST BOOK OR BY SENDING MARK AN E-MAIL.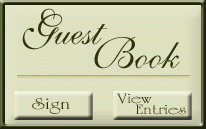 Mission Statement

The Mission is to:

Create a unifying force in support for Rotary International and The Rotary Foundation (RI/TRF) peace building international service objectives programs, projects and activities to advance the search for peace in the world today, for our children and for future generations;

Counsel, promote, encourage and provide the opportunity for individual, club and district participation in international programs of the Rotary Foundation aimed at furthering the cause of peace and good will;

Establish an international forum, applying modern information technology, for Rotarians who wish to exchange views, increase their knowledge and skills, broaden their personal understanding and provide the opportunity for them to influence the cause of peace in our world;

Focus on and mobilize the vocational skills and the interests of fellow Rotarians, on a non-sectoral and non-sectarian basis, on the commitment to activities that promote the concept of peace, and;

Promote the development of international partnerships between like-minded Rotarians leading to the expansion of current RI/TRF program opportunities that are designed to promote peace through understanding.

Mark Zober, Charter Member and Webmaster

Rotary Club of Jerusalem #13459

District 2490

ISRAEL

Tel: 972-2-673-3882

Mobile: 972-54-590-0223

mzober@netvision.net.il

SKYPE ID: mzober

The fruit of silence is prayer,

The fruit of prayer is faith,

The fruit of faith is love, and

The fruit of love is service,

The fruit of service is PEACE

- Mother Teresa

       ROTARIAN PEACE FORUM (In Formation)

LEND A HAND FOR PEACE,  UNDERSTANDING AND GOODWILL....

In support of the Fourth Object of Rotary – "The advancement of international understanding, goodwill and peace through a world fellowship of business and professional persons united in the ideal of service."

Copyright  © 2005. The Rotary name and logo are the exclusive property of Rotary International. Website designed and maintained by Rotarian Mark Zober, an active member, Chair, International Services, and past secretary of the Rotary Club of Jerusalem.  Comments and suggestions are welcome, email the Webmaster.

.

View the "Rotary and Peace" Presentation given at the District 6890 and District  6950 (Florida, USA)...Below

May 10 2003

The Presentation was given by Rotarians Tin TIn and Bilal Raschid, Marilyn Farber with PRIPs Herb Brown and Chuck Keller]

[Left to right Rotarians Mark Zober, Marilyn Farber, PDG Tin Tin and P/P Bilal Raschid]

Click on the picture above

FEBRUARY IS ROTARY PEACE MONTH

FEBRARY 23 is ROTARY UNDERSTANDING DAY

CLICK ON LINK ABOVE TO SEE THE NEW RI POWERPOINT PRESSENTATION